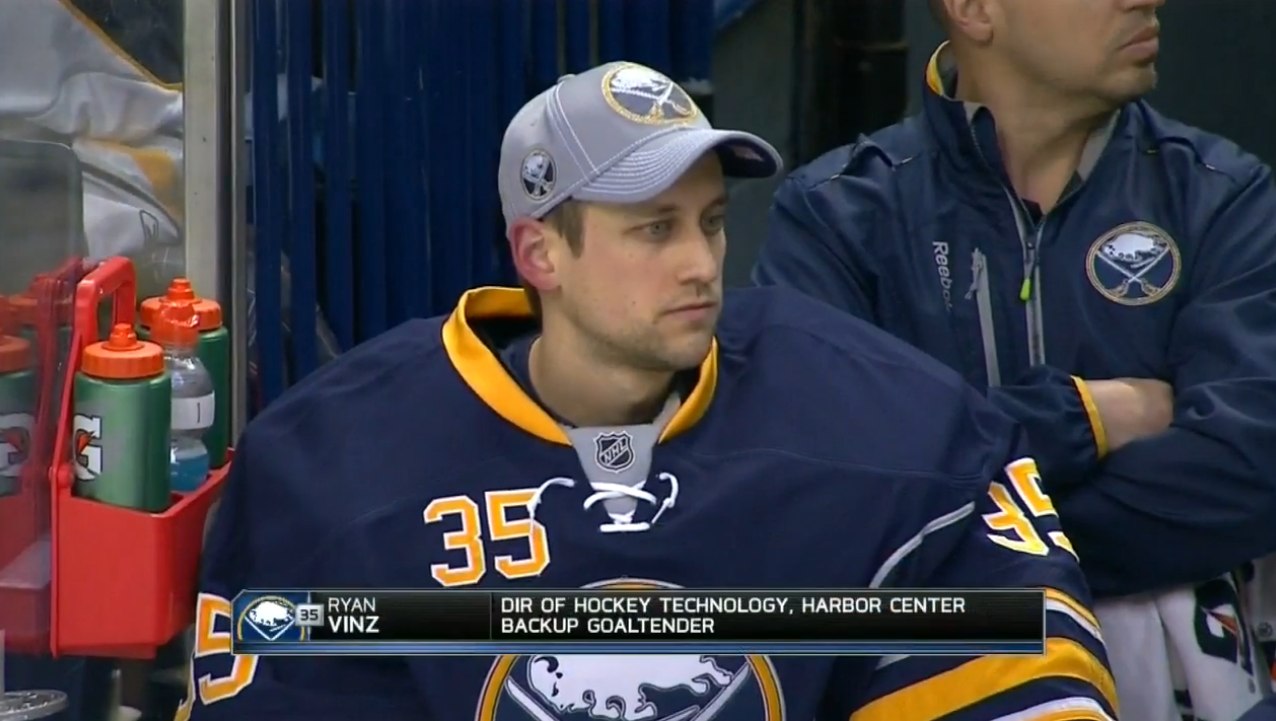 Something crazy happened Friday night in Buffalo.
FOX  SPORTS – The Sabres traded their No. 1 goalie Ryan Miller to the St. Louis Blues.
That's not the crazy part.
This is: All NHL teams must have a backup goalie so the Sabres, desperate for a body after the late trade, picked the team's former video scout, Ryan Vinz, to dress for Friday's game against the San Jose Sharks.
The only problem with that? Vinz, 28, isn't a professional hockey player. He's the team's former video scout who tried to walk-on to his college team while at Clarkson but didn't make the squad. Instead, he served as Clarkson's video coordinator for four years.
How nuts is this? I never wish injury upon an athlete, but man, I would have LOVED to see starting goalie Jonas Enroth go out, just something really minor, just to see this guy have a chance to play. That guy would be scared out of his mind but at the same time living the dream. Guy didn't make it as a walk on in college but somehow became a walk on pro athlete. I don't even think that exists but this guy did it.
The Sabres went on to win 4-2, sealing it with an empty netter with 20 seconds left. They should have put Vinz in for those 20 seconds, see how he stands up to NHL pros. The ultimate Pro vs Joes right there.
Ryan Vinz, so hot right now….Ryan Vinz.