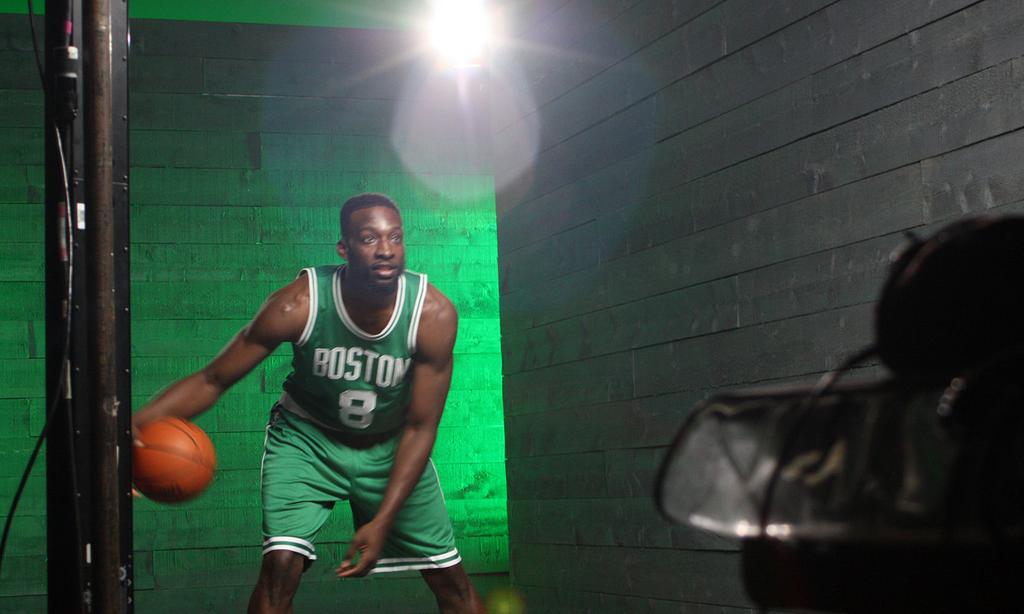 via CSNNE twitter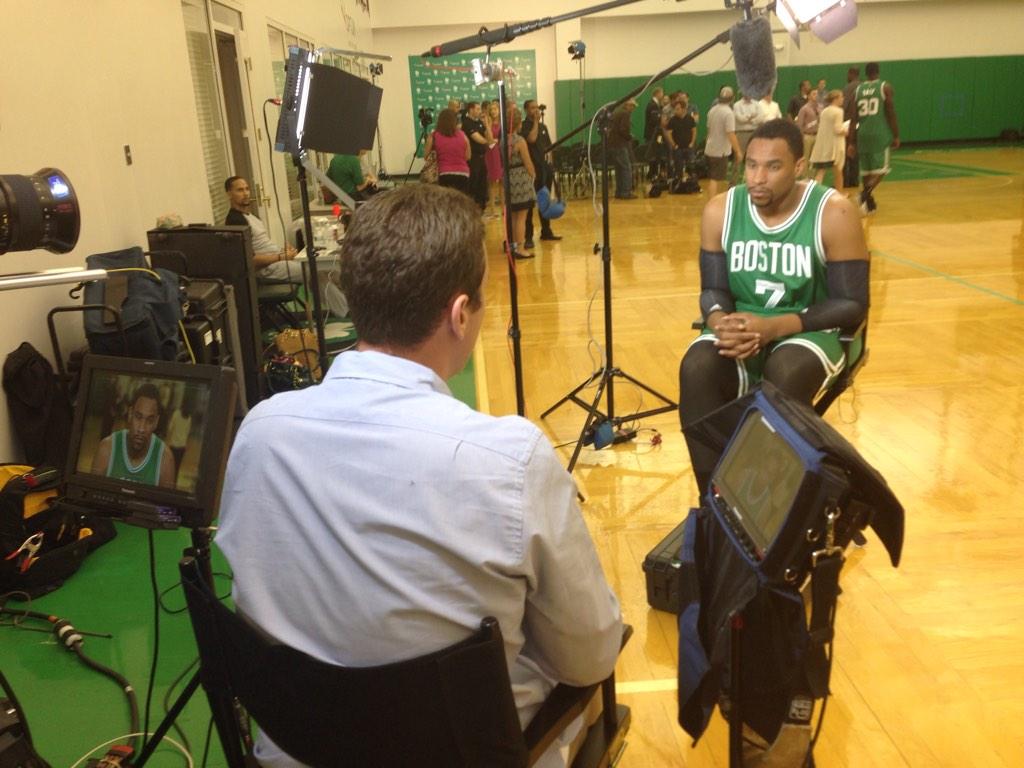 via Celtics twitter
Jeff Green and Jared Sullinger in the new Celtics road uni, which now features BOSTON on the chest instead of CELTICS.
I like it. We've known about this for months now, but it's nice to see it on a player.
Also new, and league wide, is the NBA logo moving from the shoulder to the back center above the name. It will be weird to get used to this, they look like knockoff jersey's without them on the front.