Wow, awesome game. And I only saw the OT live.
Down 6 in the OT, they came back and played tough basketball, thanks to some big shots by Evan Turner. He hit a nice hesitation jumper in the paint, got a nice And-1, and another jumper in the lane.
A big three by Sullinger kinda started this run. It was a ballsy play because Isaiah Thomas had what looked like an easy 2 but he kicked it out to the open Sullinger for the 3.
Check out the stat line for Thomas.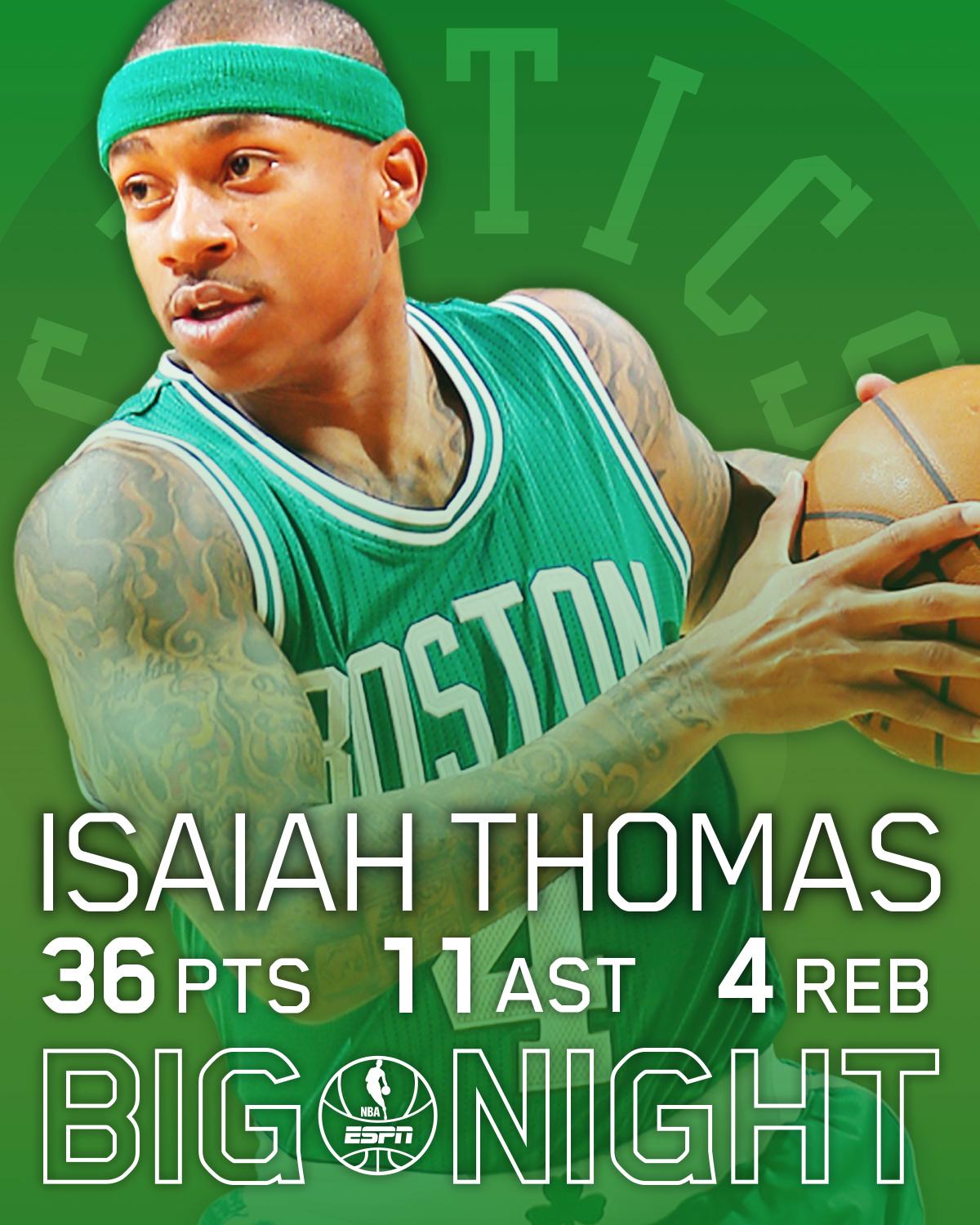 Really nice win. Nice bounce back after that disappointing loss to the Bucks.
This team is fun to watch. They might surprise some people out there, but Boston knows what this team can do.
BTW, as Pierce walked off the TD Garden court, for possibly the last time, he had a nice smile on his face. That in itself is like a little bonus win. Always love Pierce.