Here they are.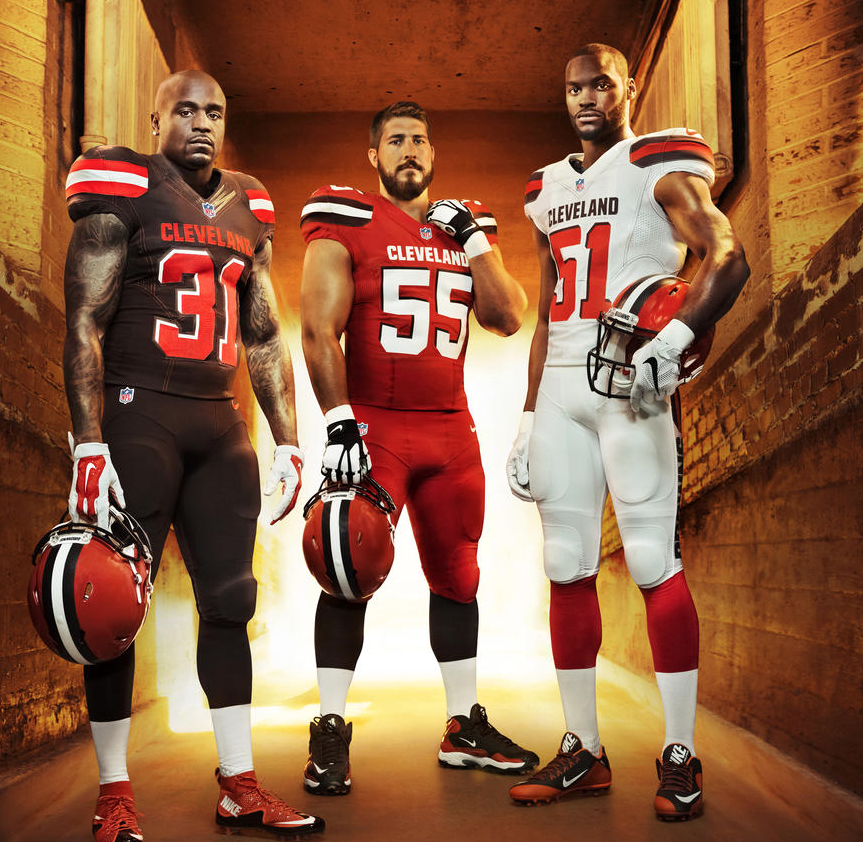 They aren't too bad. I like them.
Biggest change is the inclusion of a large CLEVELAND across the chest numbers and BROWNS down the side of the pants.
9 combinations in all.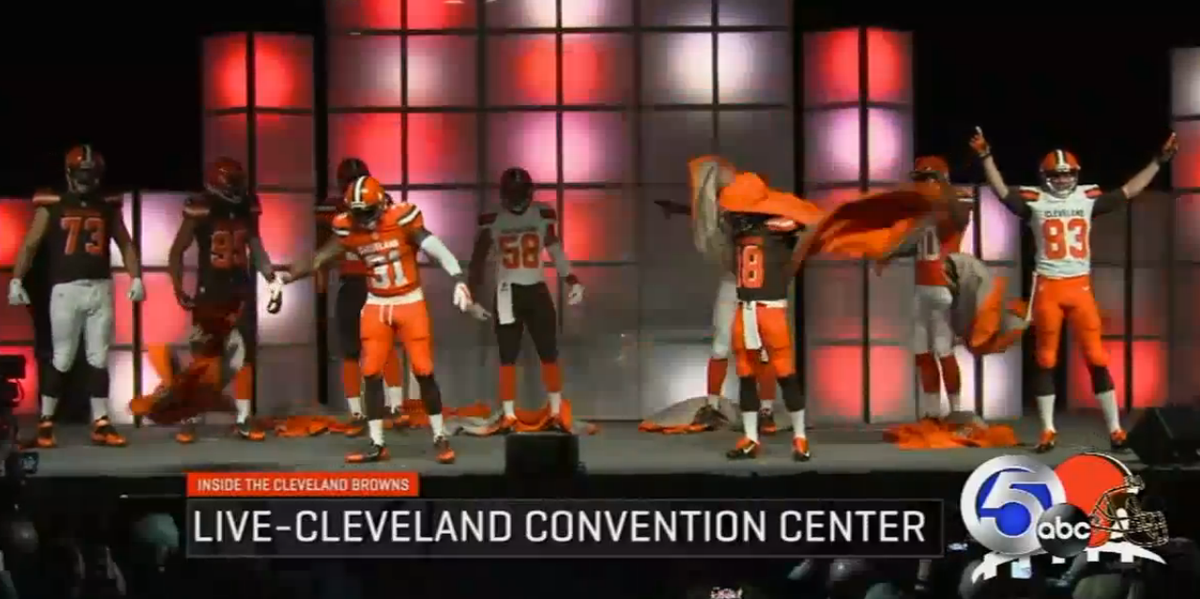 Nike kept them pretty traditional with the sleeve stripes but added some new elements with the wordmarks and number outlines.